January 28, 2021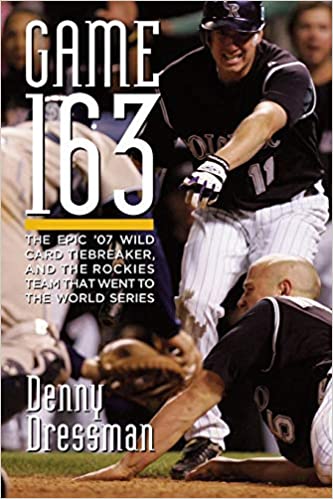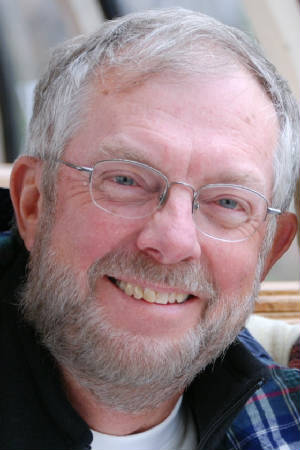 Former Rocky Mountain News editor and senior executive Denny Dressman long has been a respected voice and leader in Colorado's journalism and literary communities. He retired in 2007 after a 42-year newspaper career and since has added to his diverse author catalog, including the sports-themed Eddie Robinson, a biography of the long-time Grambling coach; and Heard But Not Seen: Richard Nixon, Frank Robinson and the All-Star Game's Most Debated Play.
So Dressman's latest book, the terrific Game 163, is no surprise.
The Rockies' 2007 run down the regular-season stretch to the World Series was -- to put it bluntly -- the damndest thing I've ever witnessed in decades of covering Denver sports.
Dressman's decision to make the play-in game against the Padres the pivot (not the sole focus, but close to it) was risky, but appropriate.
Why?
I'll answer that with another question: What's the first thing you think of when Rocktober comes up?
Exactly!
Game 163. The National League Wild-Card Tiebreaker. That play-in game.
I asked Dressman how he came up with the idea. He said he had gone to the game and seen replays several times, but that it took another book to prod him.
"Our daughter, Melissa, had given me Kevin Cook's Ten Innings At Wrigley and I had really enjoyed that book," Dressman said. "It's about the 23-22, 10-inning game between the Cubs and the Phillies back in 1979. When I saw the TV replay of the Rockies-Padres 2007 Wild Card tiebreaker game last year before the shortened season started and ATT Sportsnet was showing replays of Rockies games, I thought to myself, 'This would make a book like Ten Innings At Wrigley.'"
In his resulting deeply researched book, Dressman adds to the lore and places that single game in context.
That context includes what followed -- the sweeps of the Phillies (3-0, NLDS) and Diamondbacks (4-0, NLCS), then the four-game World Series loss to the Red Sox -- and while Dressman touches on them, he pounced on the better idea.
Dressman's narrative is democratic -- little "d" -- with all from eventual Hall of Famers, managers, utilitymen, executives and umpires having their time in the spotlight. He said one of his first interviews was with journeyman reserve infielder Jamey Carroll, and that Carroll was such a treasure trove of behind-the-scenes anecdotes Dressman hadn't heard before, the author decided he was on to something.
"One of the things that, I think, makes this a very readable book is talking to journeyman players whose perspectives were never written," Dressman told me. "We know what Matt Holliday, Todd Helton, Troy Tulowitzki--the stars--had to say about the game. But players like Matt Herges, Josh Bard, Josh Fogg and Ryan Speier, as well as Carroll, provide fresh perspectives. Even the TBS sportscasters who worked the game added insights and background--by email."
He also spoke with general manager Dan O'Dowd, manager Clint Hurdle, third base coach Mike Gallego and Bill Geivett, who was assistant general manager at the time.
Gallego provided another hint that Dressman was headed in the right direction.
"When I got him on the phone," Dressman said, "his first response was, 'Uh, which game was that? I'm not sure I know which one you mean.' I was flabbergasted. Then he quickly laughed and said, 'Wasn't that something?'"
Exactly!
Dressman said they spoke -- about that one game -- for almost an hour.
Another easy way out for Dressman, taken so often in sports books of this era, would be to consult the baseball experts, Messrs. Google, Nexus and NewsLibrary, among others, and grind out a serviceable rehash. The other way those types of pedestrian, by-the-number books come out is if beat writers -- even great beat writers -- hurriedly cobble together their work from the season in question and send it off to New York. (By the way, if the Mets had that kind of National League late-season and playoff run, even with a World Series loss, every New York publishing house would have commissioned a quickie book for one of their imprints ... and 14 Mets books would have been at every Barnes and Noble from coast to coast by February 1.)
Dressman illustrated -- as he has in his previous books, both sports and otherwise -- that he doesn't settle for the formulaic or serviceable. You don't have to, either.
A conventional rehash would have had most readers often nodding and saying, "Oh, yeah ... I remember that."
With Dressman's book, the frequent reaction is, "I didn't know that."
By the way, on the issue of whether Holliday touched the plate ...
What ... do you want me to reveal that the butler did it?
Sorry. Read the darned book.
Amazon: