July 28, 2020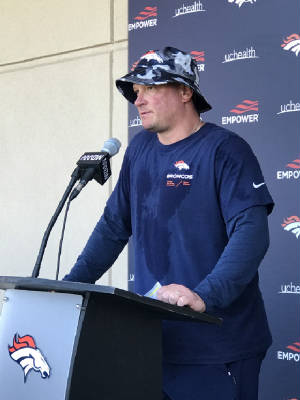 Nathaniel Hackett
Bear with me. I'll connect the dots.
From 1993 to 1997, Paul Hackett, previously the head coach at the University of Pittsburgh, was the Kansas City Chiefs' offensive coordinator under Marty Schottenheimer.
In the first two years of that stretch, Alex Gibbs was the Chiefs' offensive line coach. (That was before he came to Denver to serve as Mike Shanahan's assistant head coach/offensive line from 1995 to 2003, and was part of back-to-back wins in Super Bowls XXXII and XXXIII.)
During Paul Hackett and Gibbs' time together in Kansas City, Hackett's young son, Nathaniel, was 13 and 14, already picking up intricacies of the game that would serve him as he, too, got into coaching. Both there and perhaps in ensuing seasons after Gibbs had moved on to the Broncos and the Schottenheimer staff was coaching against the Broncos twice a season, Nathaniel took note of the sometimes controversial zone blocking scheme Gibbs championed. It called for relatively smaller and more agile, mobile offensive linemen who at times (and usually unfairly) were accused of unconscionable "cut" blocking -- and the pendulum has swung back in recent years.
Alex Gibbs, who died in 2021, is smiling down.
In 2022, when fielding a question about the Broncos' transition to the zone blocking approach, Denver first-year head coach Nathaniel Hackett brought up Gibbs after the second training camp practice Thursday at the UCHealth Training Center.
"It's trust," Hackett said. "Trust and run off the ball. I think that's always the big thing. I got to learn more about this. I remember when I was younger, being able to watch Alex Gibbs when he was really the starting point of it. Actually feeling that and hearing and seeing and then being able to be part of it the past three years [at Green Bay]."
He went on to bring up watching Packers offensive line coach Adam Stenavich, who was promoted to offensive coordinator after Hackett left to join the Broncos, coach the zone blocking scheme; and current Broncos' offensive coordinator Justin Outten, whose track record is as an offensive intern and offensive assistant at Atlanta and tight ends coach at Green Bay.
'You really get that feel," Hackett said. "It's a full commitment. That's the difference. There are no ifs, ands or buts. It's simple but you have to commit to truly run it."
This is all complicated by the foggy outlook for the Broncos' offensive line, with prospective right tackle Billy Turner -- brought in from, yes, Green Bay -- and veteran tackle Tom Compton both on the PUP list in camp's early stages; with Netane Muti and Quinn Meinerz alternating days as the No. 1 right guard; and Calvin Anderson holding down the first-team slot at right tackle, at least until Turner is able to get on the field. As temping as it is to do in the early stages of camp, it's nothing short of silly to draw too many conclusions from no-pads work -- but that isn't going to stop us.
"We're rotating people in," said Hackett. "The offensive line, I truly believe, needs the work with asa many combinations as possible. Just like it's been in the past for me, you never know what's going to happen and we want to be sure everybody's comfortable working together."
The one lock is that, barring injury, Garett Bolles will open the season as the starter at left tackle and hope to prive that his up-and-down career will allow for a rebound in 2020 after he regressed last season. The former lacrosse star welcomes the challenge of the zone blocking approach.
"I think a lot of teams are going to the outside zone scheme," Bolles said. "Linemen aren't as big as they used to be. A lot of guys are more lean, low 300s, and guys are quick and fast off the ball...The game's changing. Guys are getting faster, so you have to be more athletic. With me, I feel line I fit the scheme really well, just due to who I am -- my size and my ability to get out there and create running lanes for a back."
Of course, the preparation is for protecting Russell Wilson and springing Javonte Williams or Melvin Gordon for the sort of downhill bursts that got Terrell Davis in the Hall of Fame.
I was curious about whether the famously close father and son -- Paul and Nathaniel Hackett -- had touched bases about the Broncos' initial camp practices. (Actually, I assumed they had when I asked Nathaniel if they had talked.)
"I have not," Hackett said, smiling. "I've been a little busy. The first two days, he knows that those two installs -- actually, the first three, we have another big one tonight. But you're always putting so much stuff in. He's the one who taught me that, so it's his fault. But then you get back, we put in so much stuff we never stop. I'll run upstairs and watch some tape. But yeah, I'll get to him."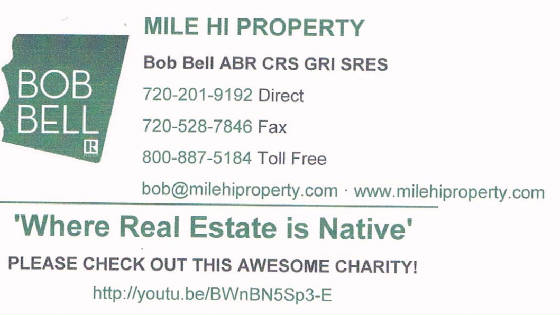 Bob Bell's Mile Hi Property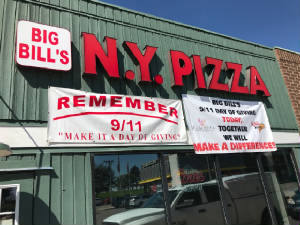 8243 S. Holly Street
Centennial CO 80122
(303) 741-9245
JoAnn B. Ficke Cancer Foundation