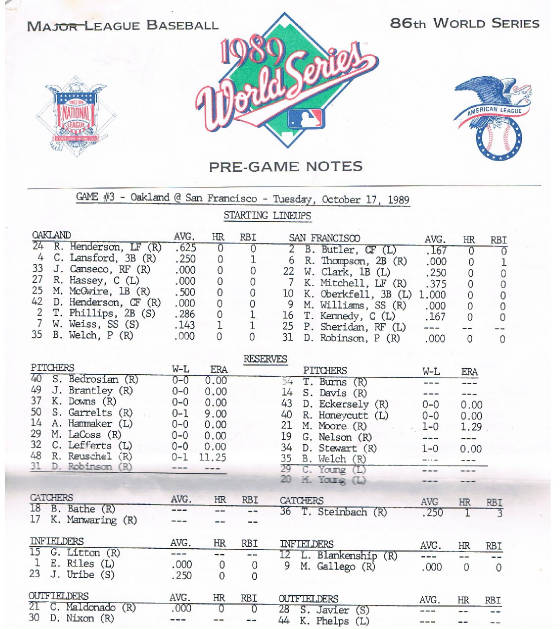 I attended a handful of World Series, and this was the most memorable -- the 1989 Battle of the Bay matching the Giants and A's. The Loma Prieta Earthquake struck shortly before the scheduled start of Game 3 in Candestick Park, and I managed to get the column in (shown above) that ran the next morning and ended: "If you're reading this, the phone worked."
I remained in San Francisco for several days and then returned for the resumption and completion of the Series a week later. I wrote both columns and news stories/features during my stays and combined the material into one chapter of Playing Piano in a Brothel.
The column is re-created in that chapter, too.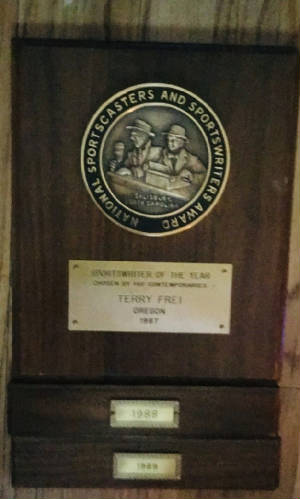 Oregon's Sportswriter of the Year in 1987, '88, '89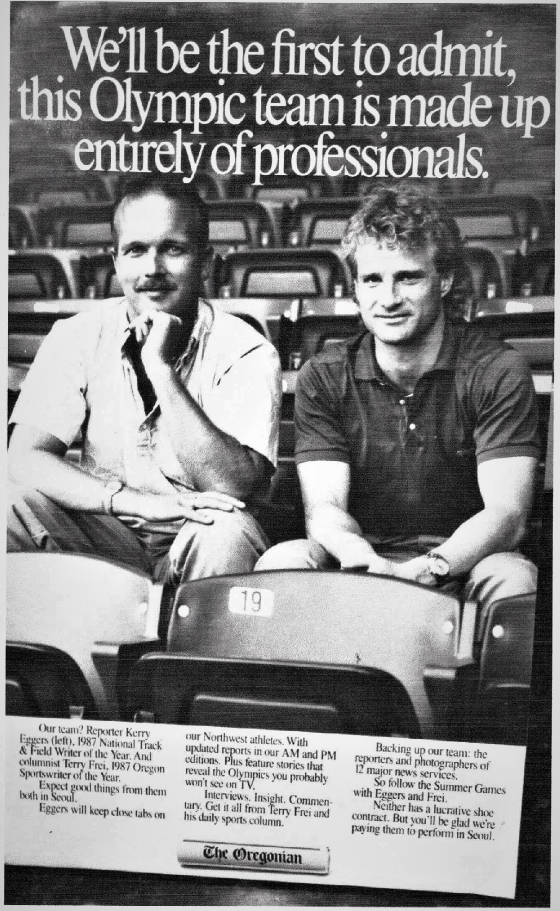 An Oregonian house ad in advance of the 1988 Summer Olympics at Seoul.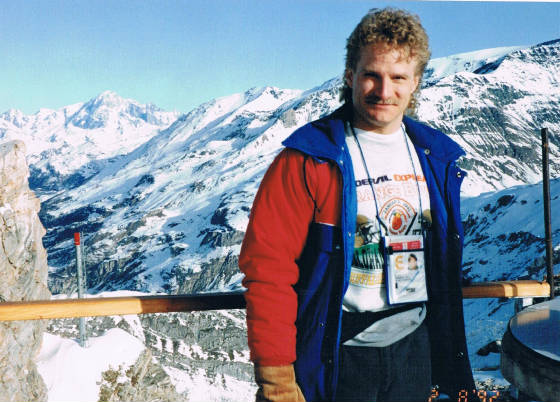 1992 Winter Olympics at Albertville: At the downhill starting gate, shortly before the race at Val d'Isere, France.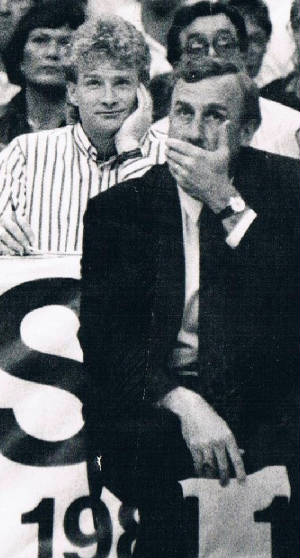 That's me behind Trail Blazers coach Rick Adelman. Yes, sportswriters once sat at courtside.
The Blazers twice made the NBA Finals during my stay -- against the Pistons in 1990 and Michael Jordan and the Bulls in 1992.
When "The Last Dance" was captivatiing sports-oriented viewers during the COVID-19 pandemic, I wrote a commentary about the '92 Finals on this site and recreated two of my columns from that series.
Earlier in the 1992 playoffs, the Blazers and Lakers met in the Forum on the first night of unrest following the aquittals in the trial of the officers who violently beat Rodney King. It was filmed. It was disgusting. It was an open and shut case. Yet they were acquitted and all hell broke loose in Los Angeles. I wrote a live column that night, following the events as the game went on, and a follow column the next day. I also posted those when comparisons were drawn following George Floyd's death and the violence and protests that ensued.