(This is a secure web site in process of being transferred to a newer, updated platform.)
Below are links to 90 of my Greeley Tribune columns and stories from April 2018 to April 2019. Many of them also ran in papers around Colorado, including in The Denver Post, and around the country in Associated Press distribution. As you can see, the subject matter was very eclectic. Also, the list is not close to being all-inclusive of my work in that enjoyable year. I also wrote many additional dues-paying, local-angle stories as part of a small, energetic and talented writing staff, and my byline/column mug count for the 12-month period was roughly 348.

Although it's a bit haphazard, I've tried to group these samples by similar subject matter. I believe if you even just scroll through the listings, you can tell I enjoyed myself. In fact, I wouldn't be including this on my site if I didn't believe it was some of the best work of my career and a reminder that discovering and telling the stories of "real" people can be every bit as -- or more -- rewarding than following around the famous in high-profile environments. -- TF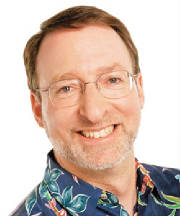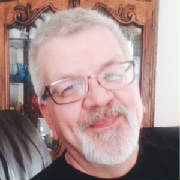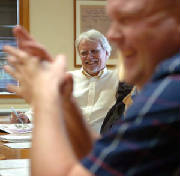 After Randy Bangert's death: A touching three-sided friendship
among journalists, dating back to Arapahoe High and UNC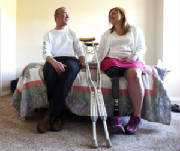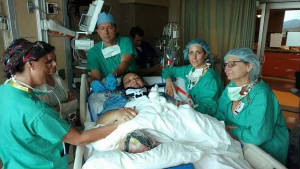 Leeann Krayenhagen's miraculous story of survival after
horrendous motorcyle crash and the heroes who saved her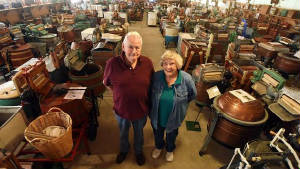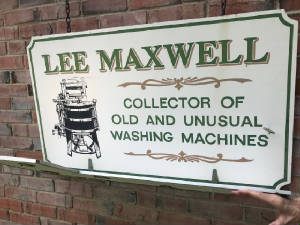 Now I've seen it all: Former CSU professor Lee Maxwell's
astounding Washing Machine Museum in Eaton
This column was picked up by 18 other newspapers/sites, including The Denver Post.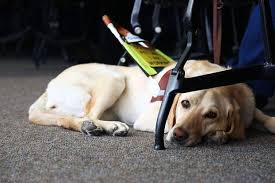 Going to the movies with National
Federation of the Blind, Greeley chapter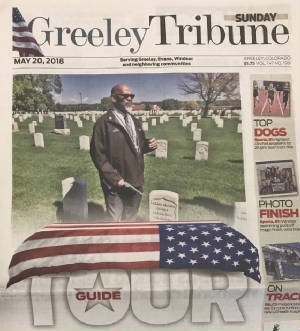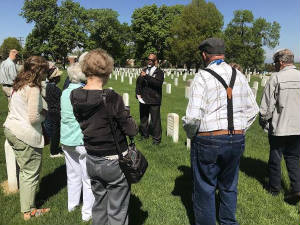 Did our tour guide just say he was a hostage in Iran?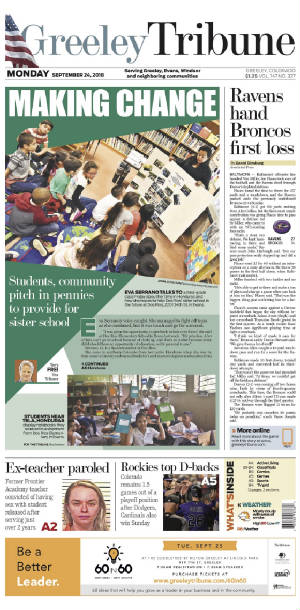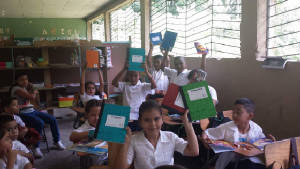 In Evans, Dos Rios students toss in pennies -- and
more -- for Honduras sister schools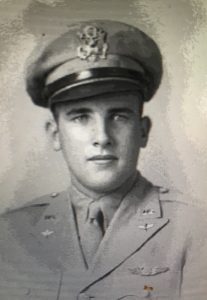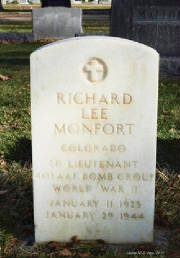 The Greeley-raised uncle Rockies owner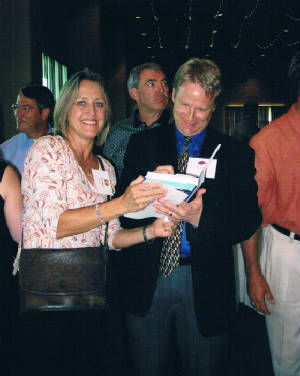 A lawsuit, cassette tape, subpoena and
the opening of a landmark CTE case
Two columns on the death of Irv Brown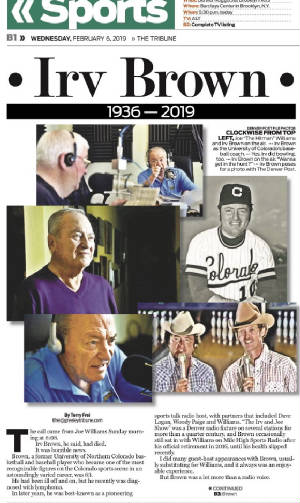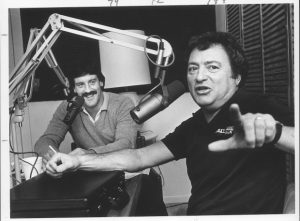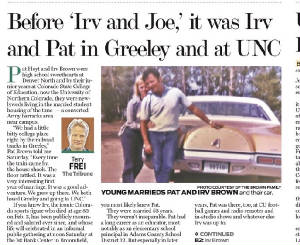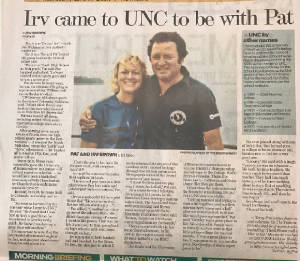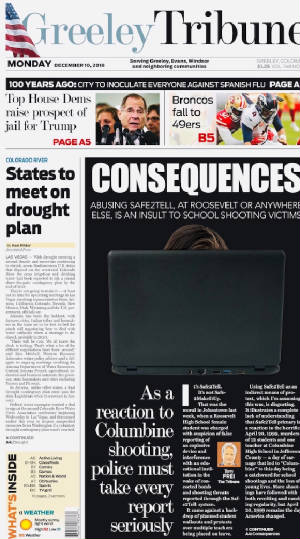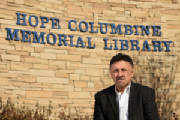 Abusing Safe2Tell, at Roosevelt or anywhere else,
insults school shooting victims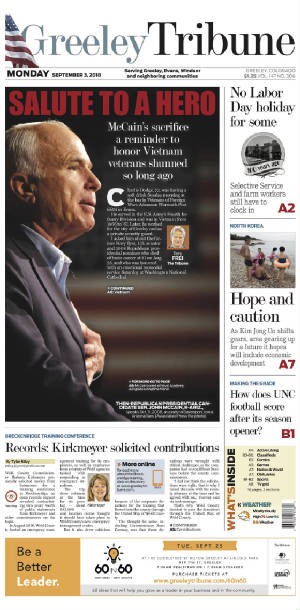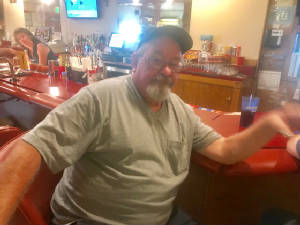 On John McCain: Representing vets, in Greeley
and elsewhere, of an unpopular war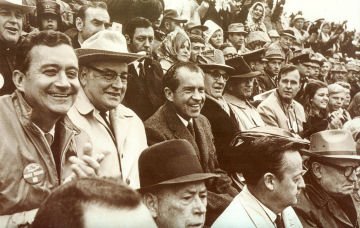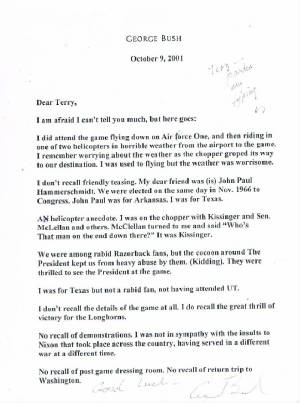 A treasured communication with George H.W. Bush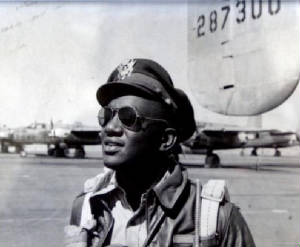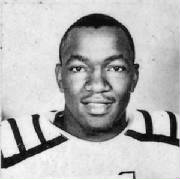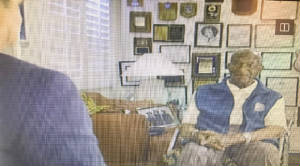 MLK Day Tribute to a Colorado trailblazer, Lt. Col. John Mosley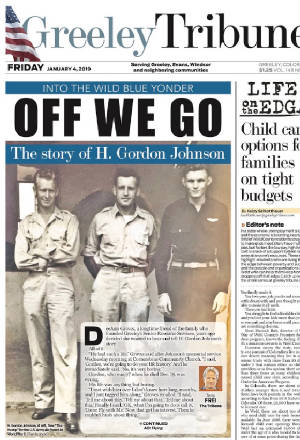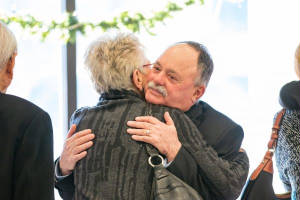 Greeley's H. Gordon Johnson flew "Over the Hump"
... and was just getting started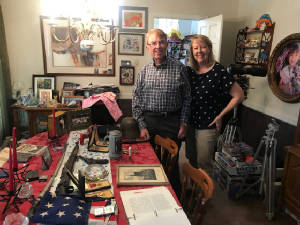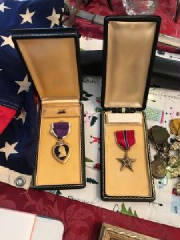 Greeley's LeRoy Kerns saw a lot (and a lot of action) in WWII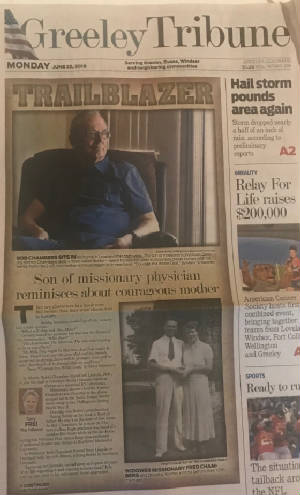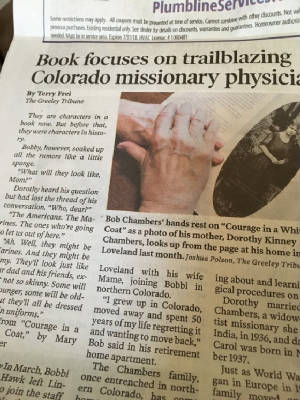 Amazing story of WWII-era missionary physician,
Coloradan Dorothy Kinney Chambers
Denver Post (right), Stars and Stripes, Washington Times, Miami Herald, The State, Fresno Bee,
Modesto Bee, Charlotte Observer, and Tri-City Herald were among the 30 other outlets that ran this
column. Per Muckrack.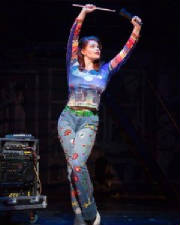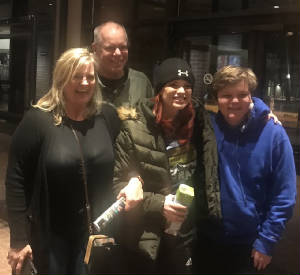 Lyndie Moe, "Rent" don't just get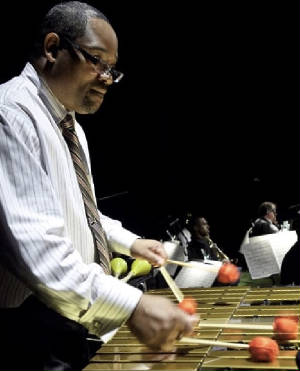 Greg Carroll, vibraphone virtuoso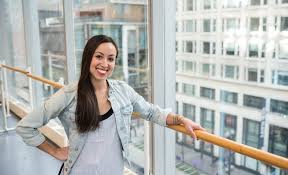 Ex-Joffrey star comes out of retirement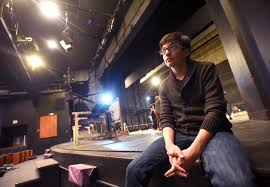 UNC student by day, star of "Asher Lev"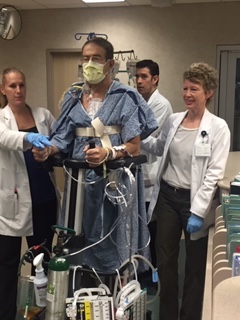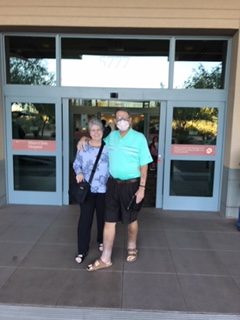 On Dr. Steve Bagley's "do-over" with donated heart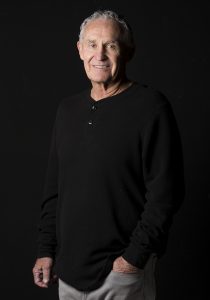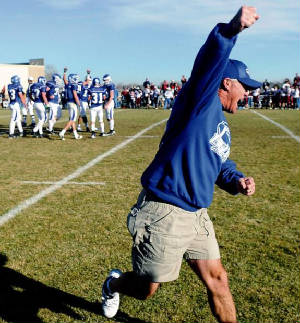 Long-time Greeley football coach Mick Holmes is a
walking reminder in Heart Month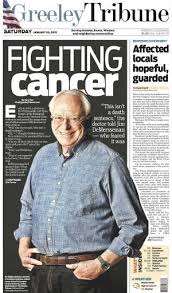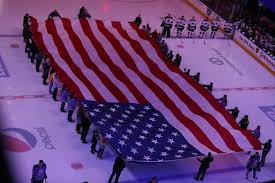 You don't beat multiple myeloma. You hold it off.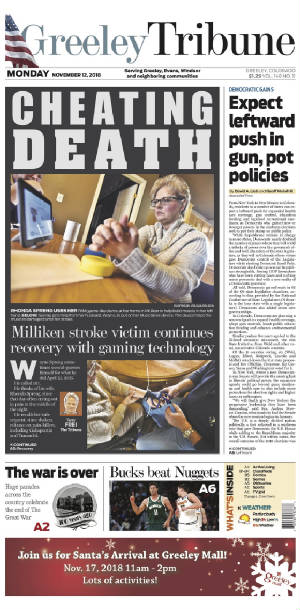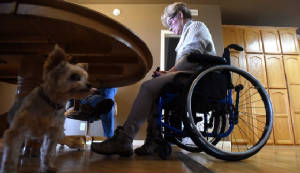 Stroke survivor Rhonda Spreng of Milliken battles on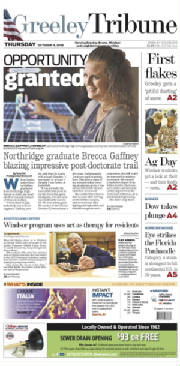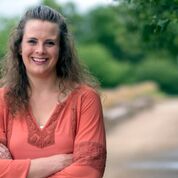 Brecca Gaffney blazing trail in post-doctoral research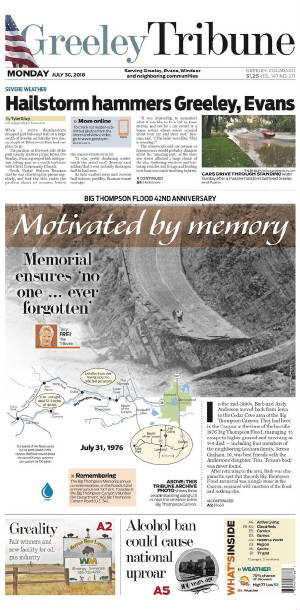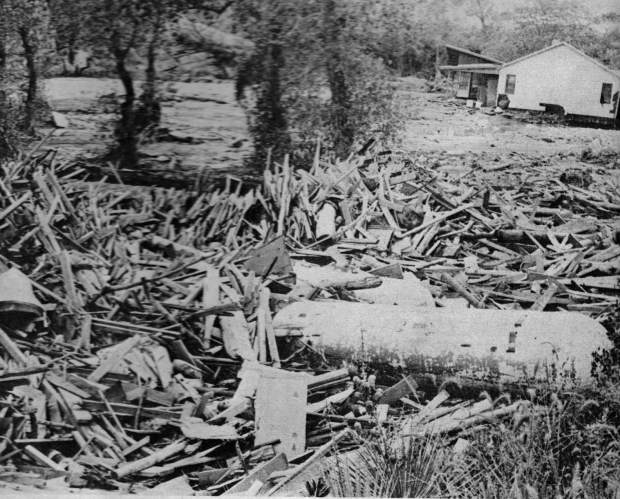 Keeping alive the memories of the 144 killed in Big Thompson Flood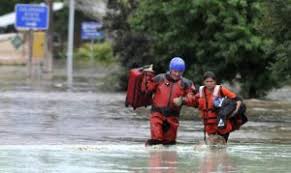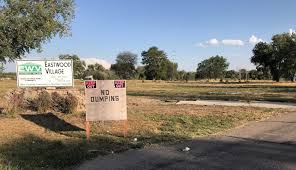 When the water kept rising in 2013 Greeley flood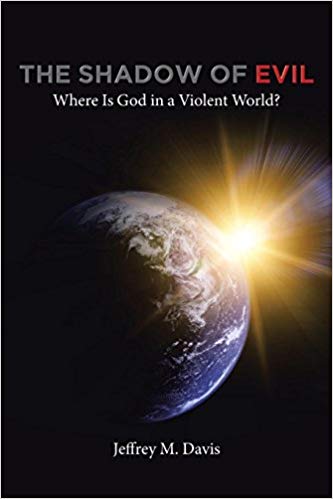 Greeley's Jeff Davis, son of BTK Killer's
final victim, tackles the tough question
A Woman's Place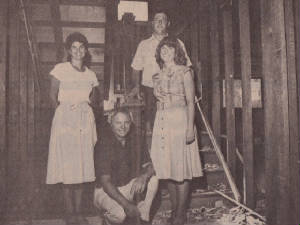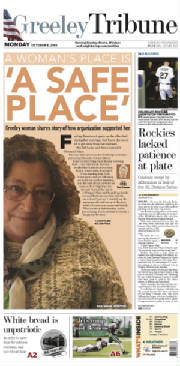 At 40th anniversary of A Woman's Place founding, a look back at the rocky early days
Gail Monk Newton's story is a tribute to A Woman's Place ... and then From the Gala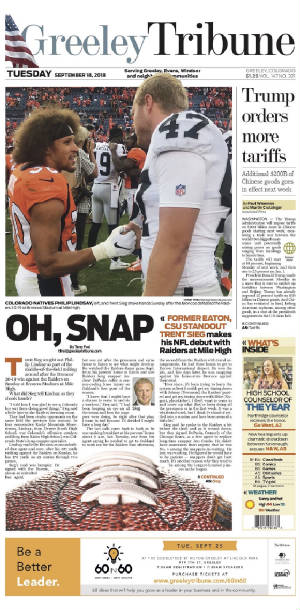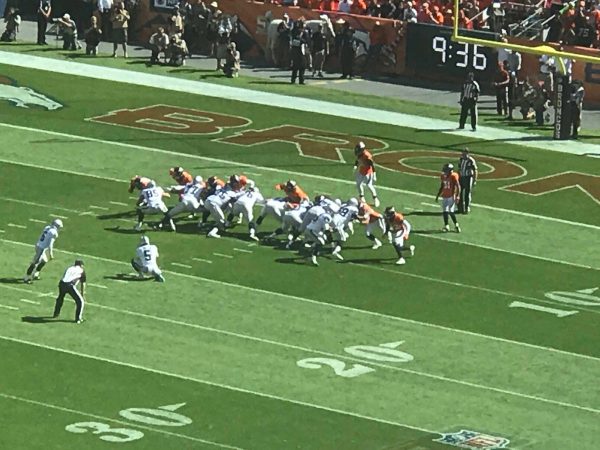 Eaton High and CSU's Trent Sieg snaps his way into the NFL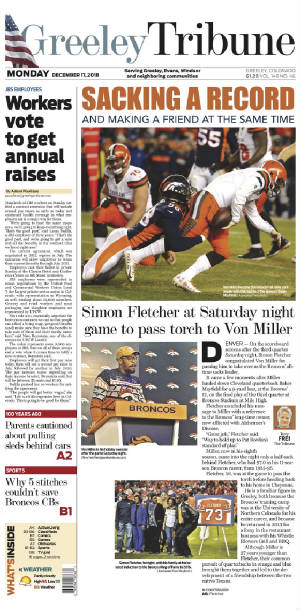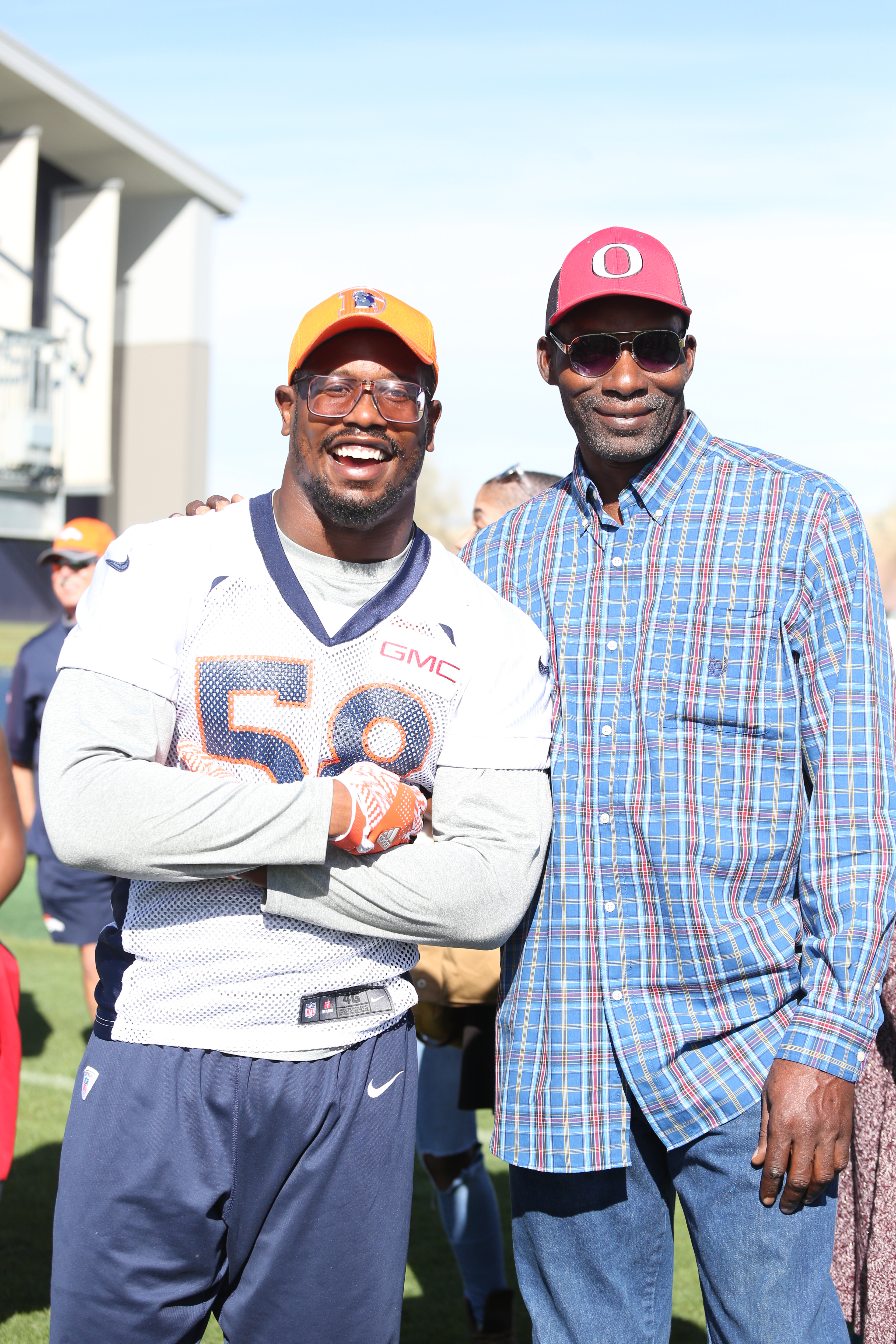 As Von Miller chased Simon Fletcher's record, the two became friends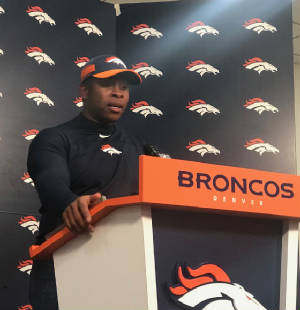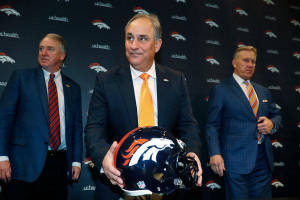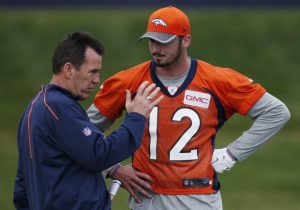 The good news is, Vic Fangio is proving to be his own man ...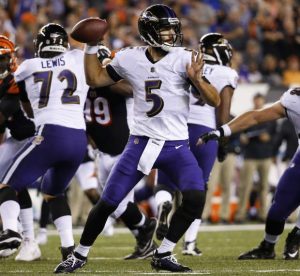 On the Broncos' acquisition of Joe Flacco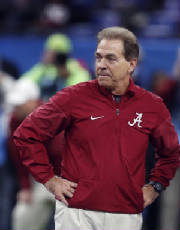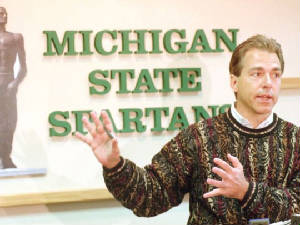 A year with Nick Saban ... before he was Nick Saban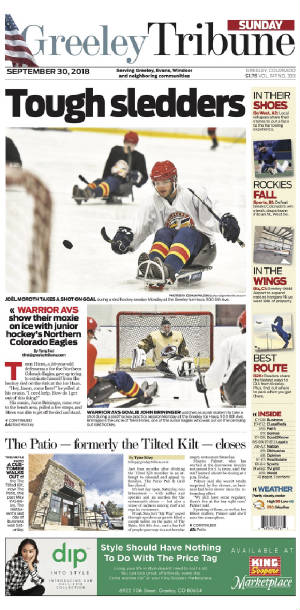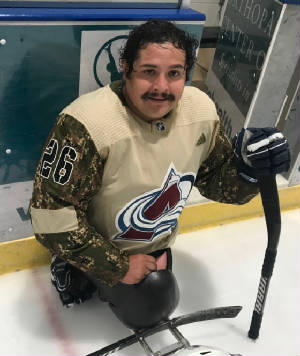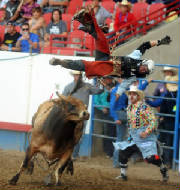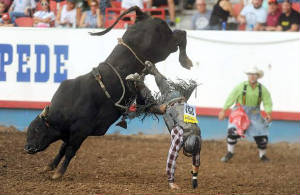 From Greeley Stampede: Bull riders are crazy ...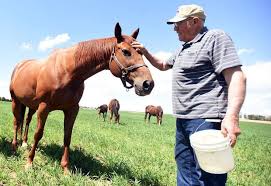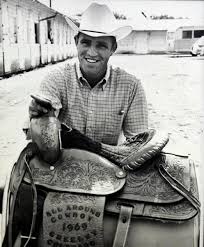 Meet cantankerous Willard Burbach of Greeley:
Cowboy-turned-horseman, state's top thoroughbred breeder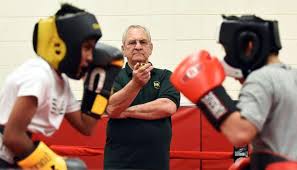 Teaching "Hard Knocks" kids through boxing:
Meet Greeley's veteran trainer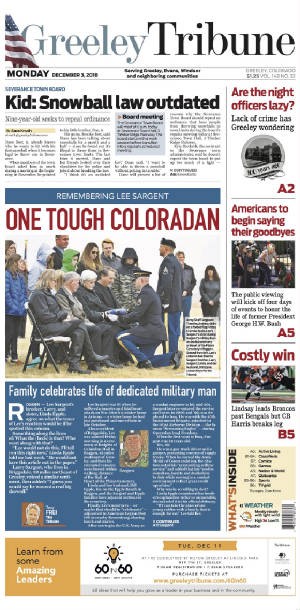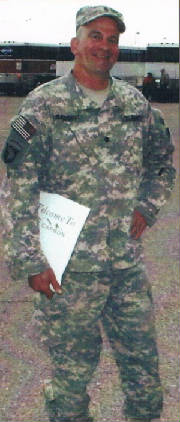 A remarkable man is mourned in tiny Roggen, Colorado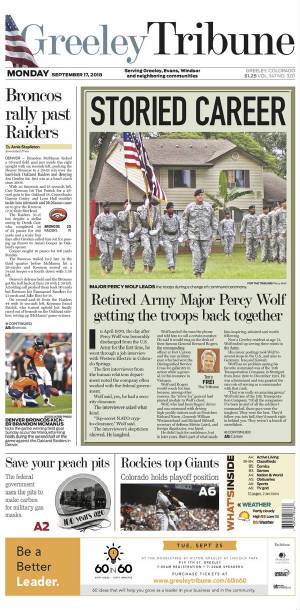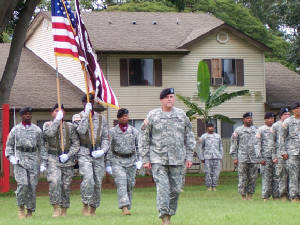 Retired Major Percy Wolf is bringing his troops to Greeley for reunion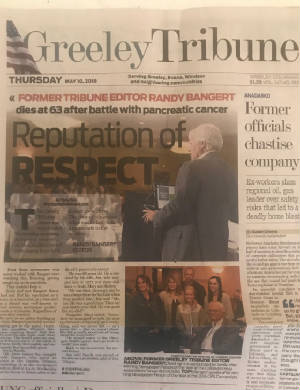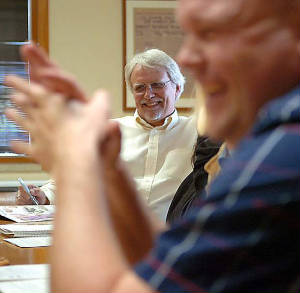 A story I wish I didn't have to write: Death of Randy Bangert
The Denver Post also ran this story in the paper and online
Mary Margaret Cox was an Angel on Wheels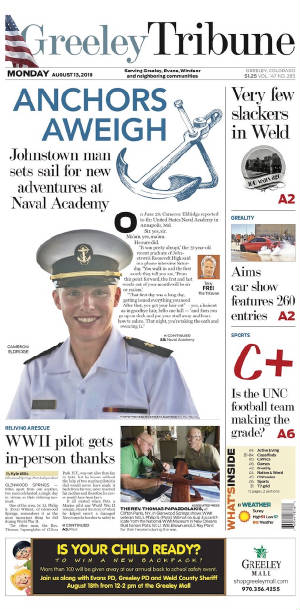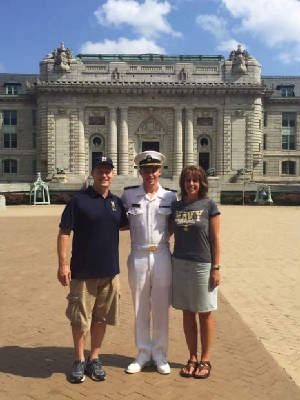 Sir, yes, sir: Johnstown's Cameron Eldridge impressively settles in at Naval Academy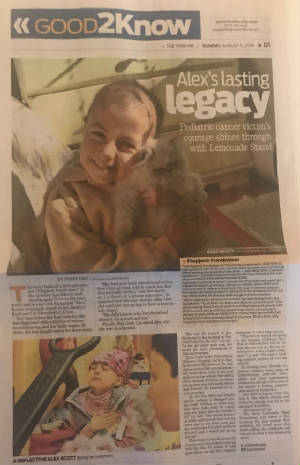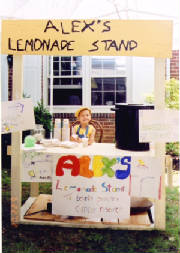 Pediatric cancer victim Alexandra "Alex" Scott's legacy lives on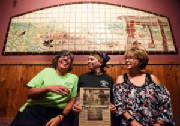 The iconic 48-year-old Mexican restaurants in LaSalle: Farmers Inn and Armadillo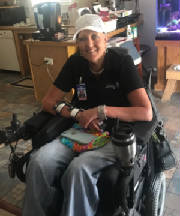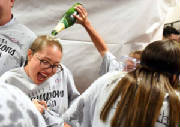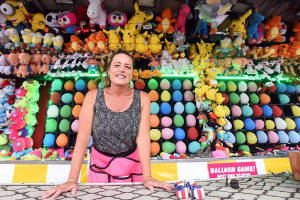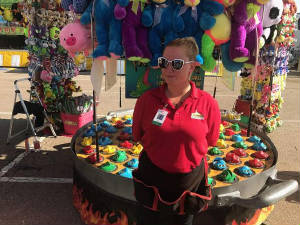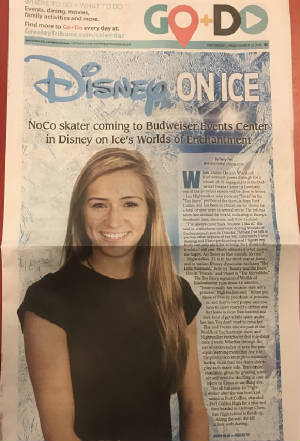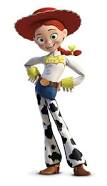 Life on the road -- and as Toy Story's Jessie -- with Disney on Ice's Lea Nightwalker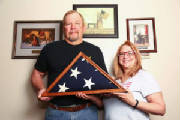 A musty flag is folded and tucked in honor of WWI vet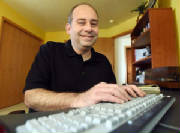 Author John A. Daly has readers turning the pages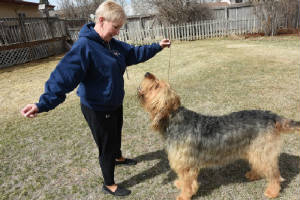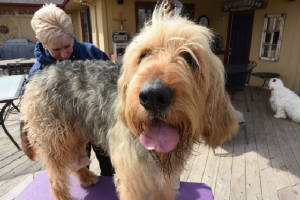 Chamber of Commerce CEO has a dog-show life on the side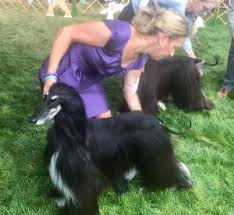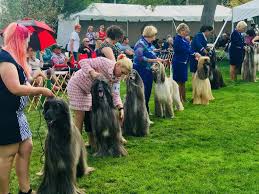 Best in Show: Afghan Hound national specialty ... in, yes, Greeley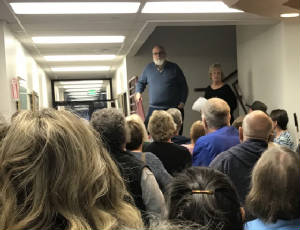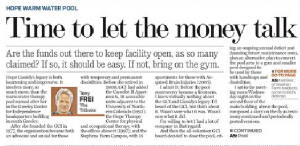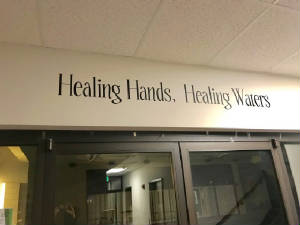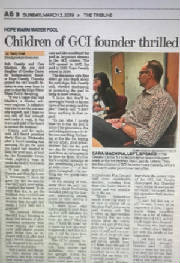 4 pieces on Greeley's Hope Warm Water Pool Controversy
(This was a big, big deal...)