(NOTE: This site is best viewed with a browser other than Internet Explorer, which tends to play with this server's fonts.)
DENVER
Tuesday, March 11, 7:30 p.m.
Tattered Cover, 2526 East Colfax
Primarily discussion and signing of March 1939: Before the Madness
Other books will be available for purchase and signing as well.
GLENDALE (DENVER), COLORADO
Saturday, March 22, 1 to 3 p.m
Barnes and Noble
960 S Colorado Boulevard
Signing for March 1939: Before the Madness
Denver Press Club Book Beat. With moderator Bruce Goldberg. Televised on Comcast's Channel 8.
Arkansas Literary Festival, Little Rock, 2004
Tattered Cover and other independent bookstores
Terry Frei's March 11, 2014 signing appearance at the Tattered Cover for
March 1939: Before the Madness will be his seventh at Denver's showcase independent bookstore.
Thanks to the TC's Lisa Casper, Charles Stillwagon and Cathy Langer,
plus owner Joyce Meskis and former signing host Christine Ash, now off in the wilds of upstate New York.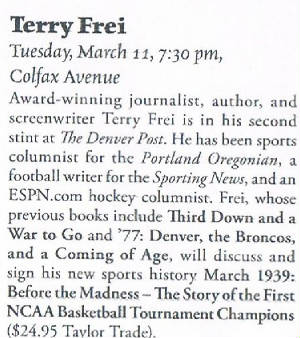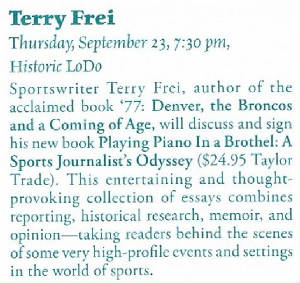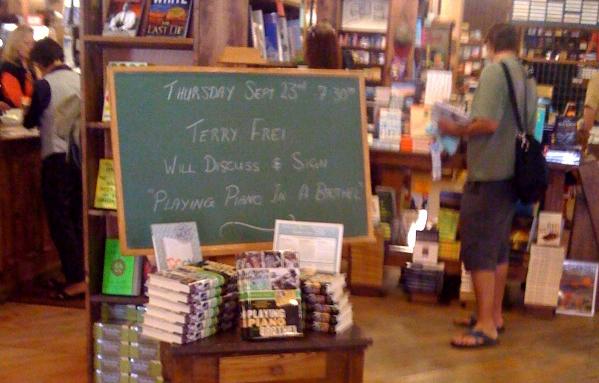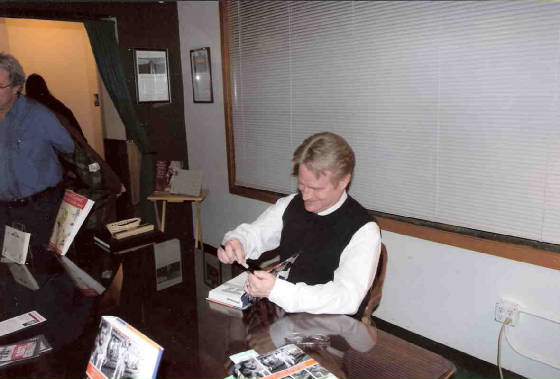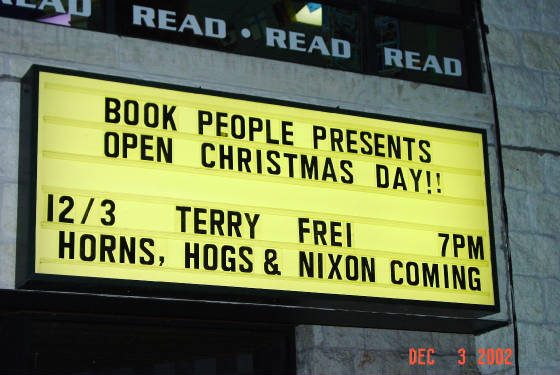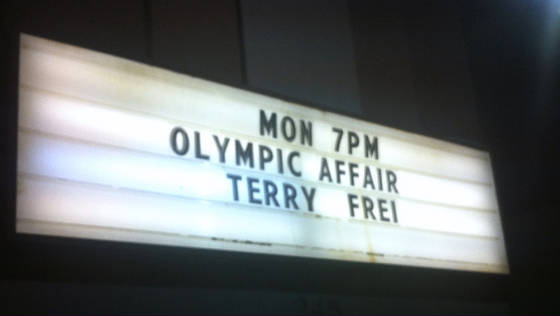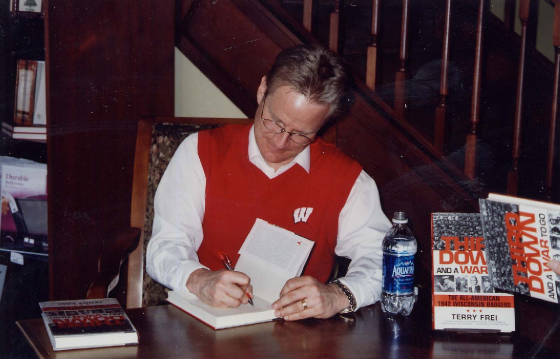 Beloit, Wisconsin
Many signings at Barnes and Nobles nationally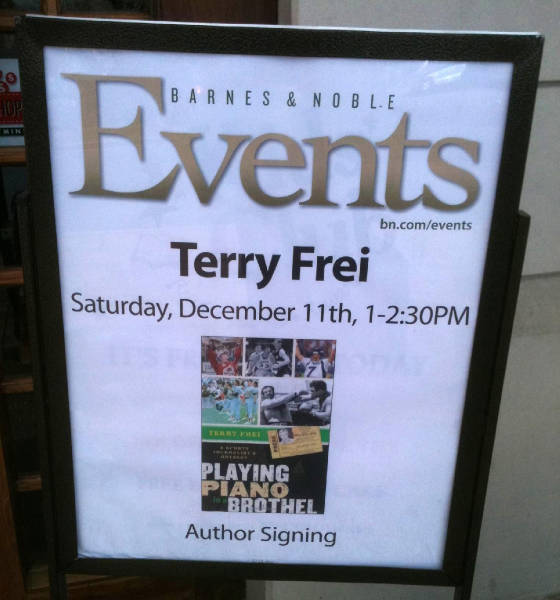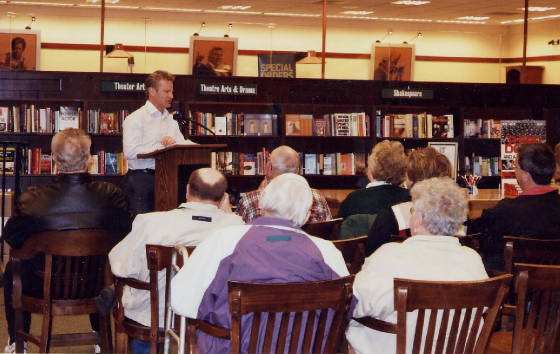 Many signings at Borders, RIP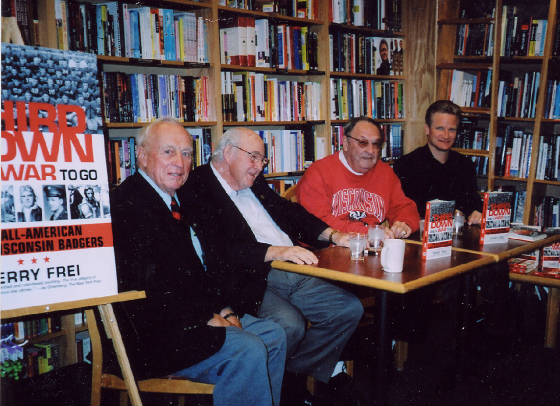 Eau Claire, Wisconsin with '42 Badgers and WWII veterans Don Litchfield, Dave Donnellan and John Gallagher
Many appearances in Wisconsin on behalf of the Wisconsin Historical Society
and its affiliates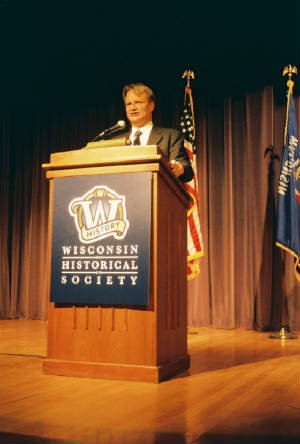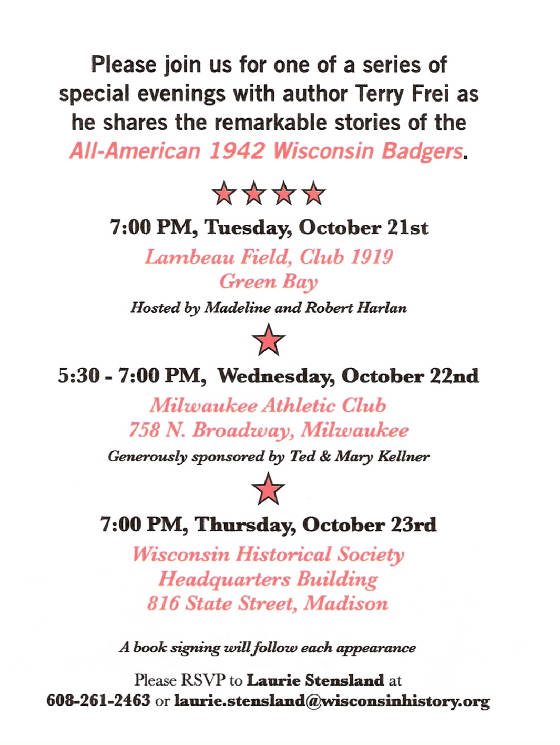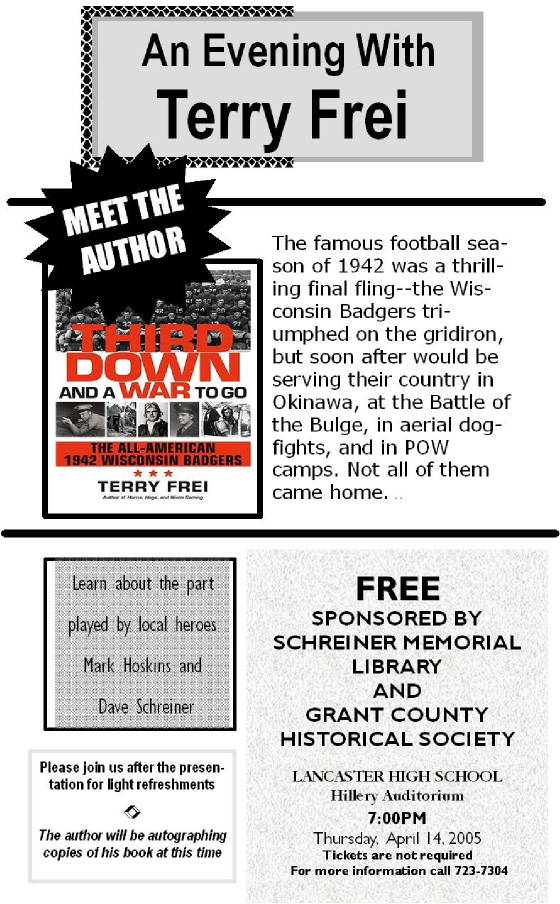 World War II Symposiums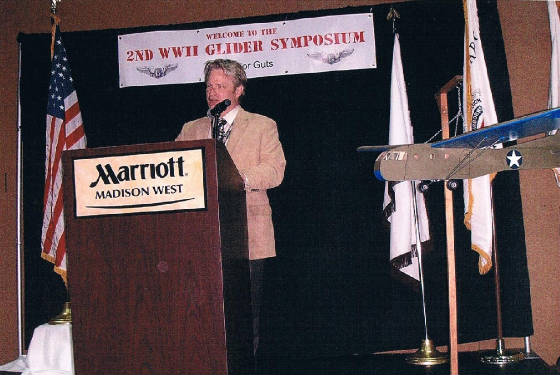 Plus many appearances at civic organizations, retirement homes, public libraries,
schools and journalism conferences