"Book Beat" program at Denver Press Club, January 24, 2013.
Terry Frei, left, with interviewer and moderator DPC chairman Bruce Goldberg of the Denver Business Journal.
Presentation was taped for periodic broadcast on Denver's Channel 8.
Arkansas Literary Festival, Little Rock, 2004
Tattered Cover and other independent bookstores
Terry Frei's January 17, 2013 signing appearance at the Tattered Cover for Olympic Affair was his sixth at Denver's showcase independent bookstore.
Thanks to the TC's Lisa Casper, Charles Stillwagon and Cathy Langer, plus owner Joyce Meskis and former signing host Christine Ash, now off in the wilds of upstate New York.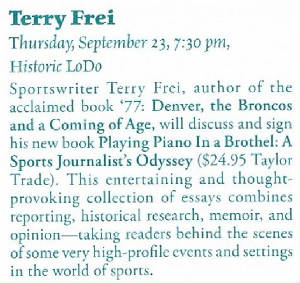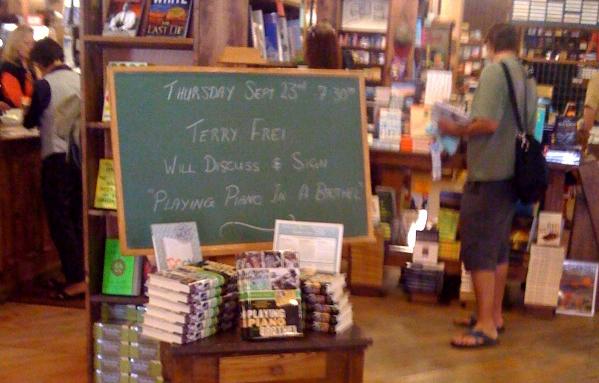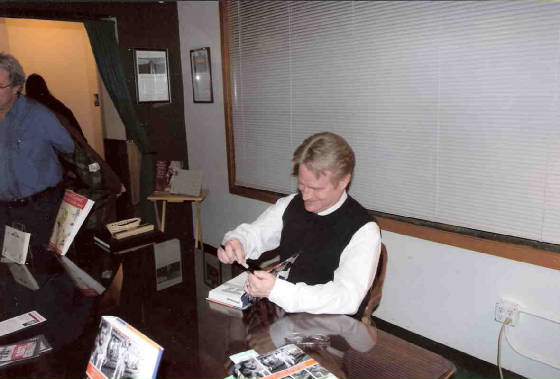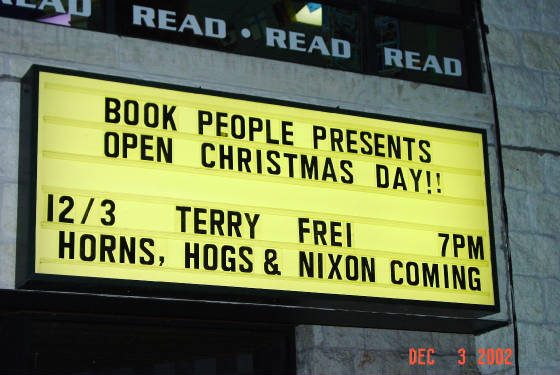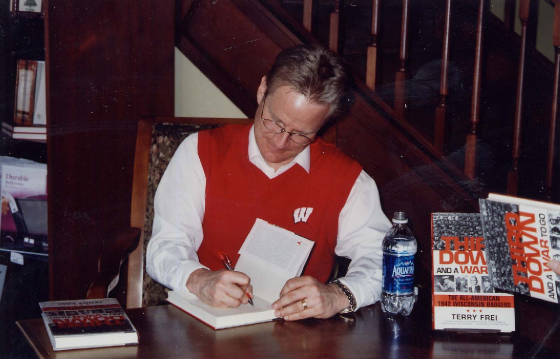 Beloit, Wisconsin
Many signings at Barnes and Nobles nationally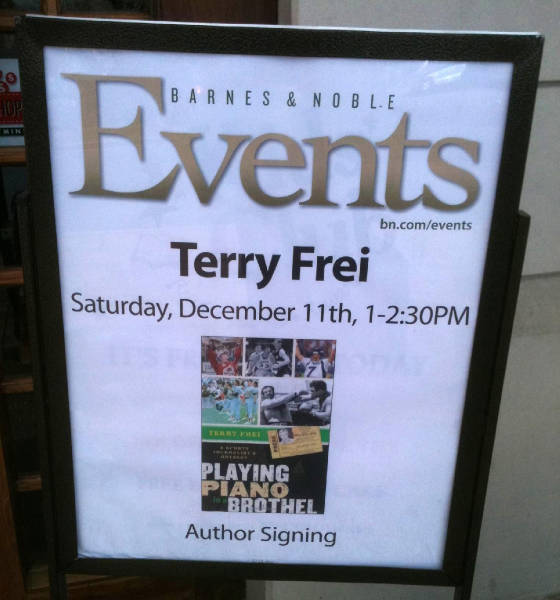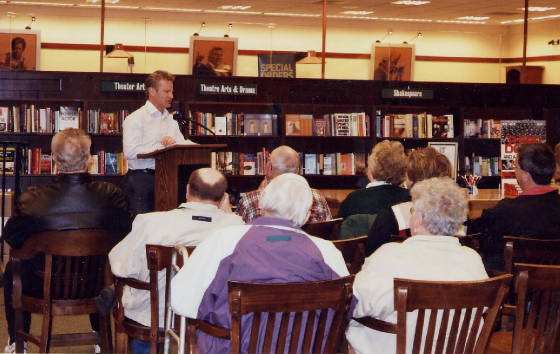 Many signings at Borders, RIP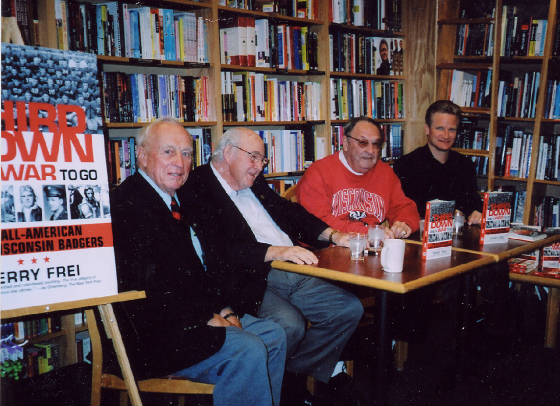 Eau Claire, Wisconsin with '42 Badgers and WWII veterans Don Litchfield, Dave Donnellan and John Gallagher
Many appearances in Wisconsin on behalf of the Wisconsin Historical Society and its affiliates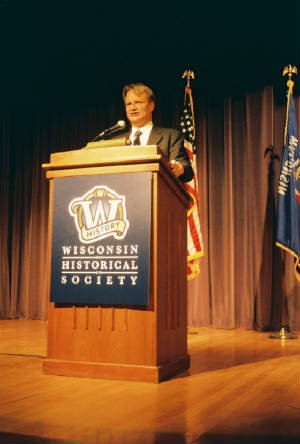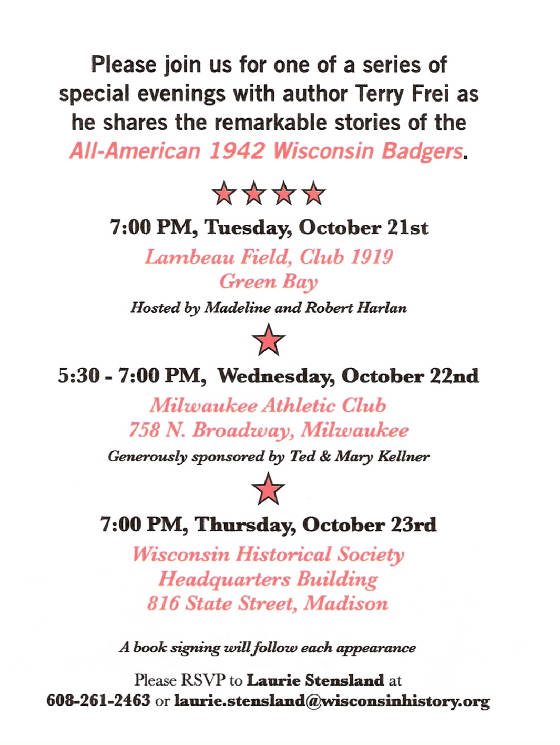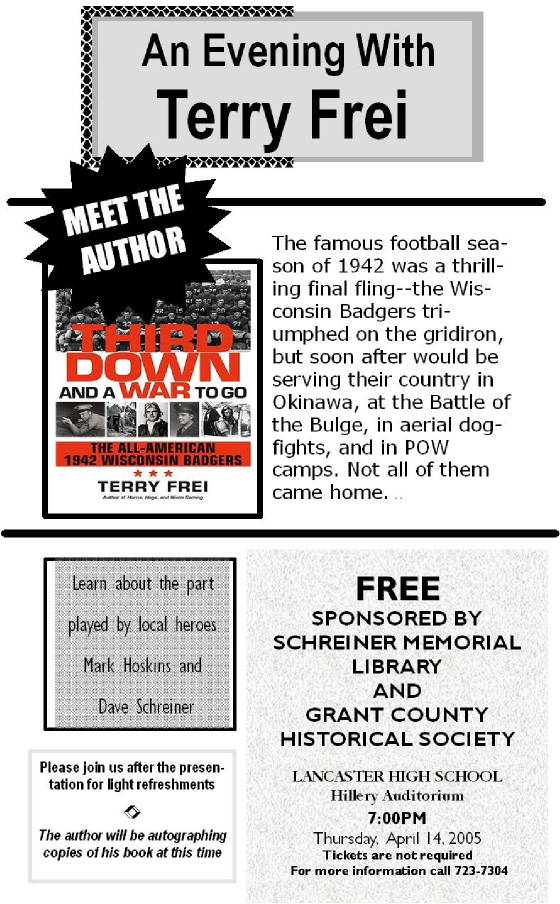 World War II Symposiums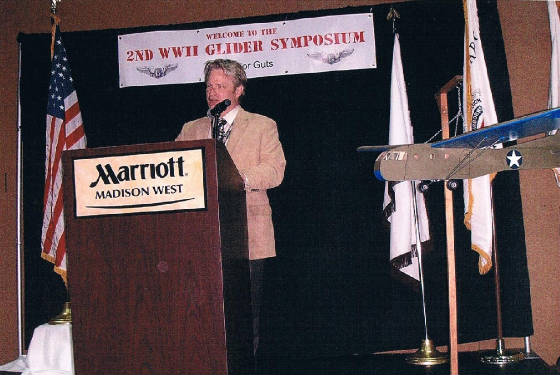 Plus many appearances at civic organizations, retirement homes, public libraries, schools and journalism conferences