August 25, 2021
Addazio: "If I was
starting my career
again right now..."
I asked Colorado State coach Steve Addazio two questions about the revolutionary changes in the college football landscape while I was among the group of scribes gathered around him as he ate a salad at the Blake Street Tavern Wednesday afternoon. (Or as Irv Brown often said, "Chris Fuselier's place...")
August 8, 2021
There is no QB
race at CSU: It's
Todd Centeio's job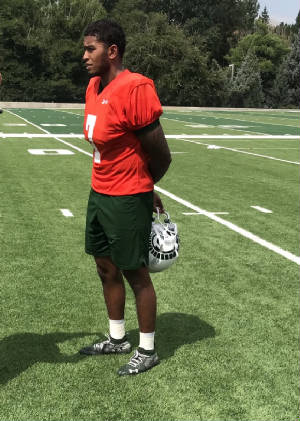 FORT COLLINS -- Steve Addazio's announcement going into spring ball that Todd Centeio was his starting quarterback wasn't a shocking choice.
Yet it was a bit surprising that the second-year CSU coach was so decisive, avoiding any rhetoric about an open competition with Centeio only the top name on the depth chart as the Rams started spring practices.
August 6, 2021
CSU's Dequan Jackson:
From the front page
of NY Times at 16
to Washington DC...
Dequan Jackson (5) working with the "1s" on Friday at CSU's second pre-season practice.
FORT COLLINS -- Dequan Jackson, the stalwart senior linebacker asserting leadership on the Colorado State practice fields Friday, five years ago was pictured and his story was told on the front page of The New York Times' print edition. That's the front page on August 31, 2016, not an inside section front.
Jackson was 16, about to begin his junior year at Jacksonville's Robert E. Lee High. He still was trying to cope with being charged with battery when he was 13, pleading guilty and getting assurances that if he behaved himself through a year of probation, the charge would be reduced to a misdemeanor.
In short, he did behave ... and it wasn't reduced. And that was just part of it.
The Times headline provided a hint of the travesty that journalist Erik Eckholm documented in his story:
Court Costs Entrap Nonwhite, Poor
Juvenile Offenders
August 5, 2021
Level of normalcy
for Buffaloes is
almost normal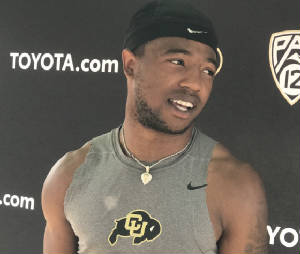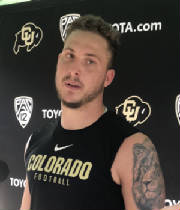 Jarek Broussard and Nate Landman after the Buffaloes' Thursday practice.
BOULDER -- It's not yet "normalcy," but it's getting there.
After CU's first pre-season practice Thursday, coach Karl Dorrell (left), running back Jarek Broussard and linebacker Nate Landman each had a turn at a mini-podium and microphone set up outside the practice-field gate down the hill from Folsom Field on the north end of campus.
Face to face.
No Zoom.
June 30, 2021
RIP, Bob Newland:
We've lost a great
Duck and loyal friend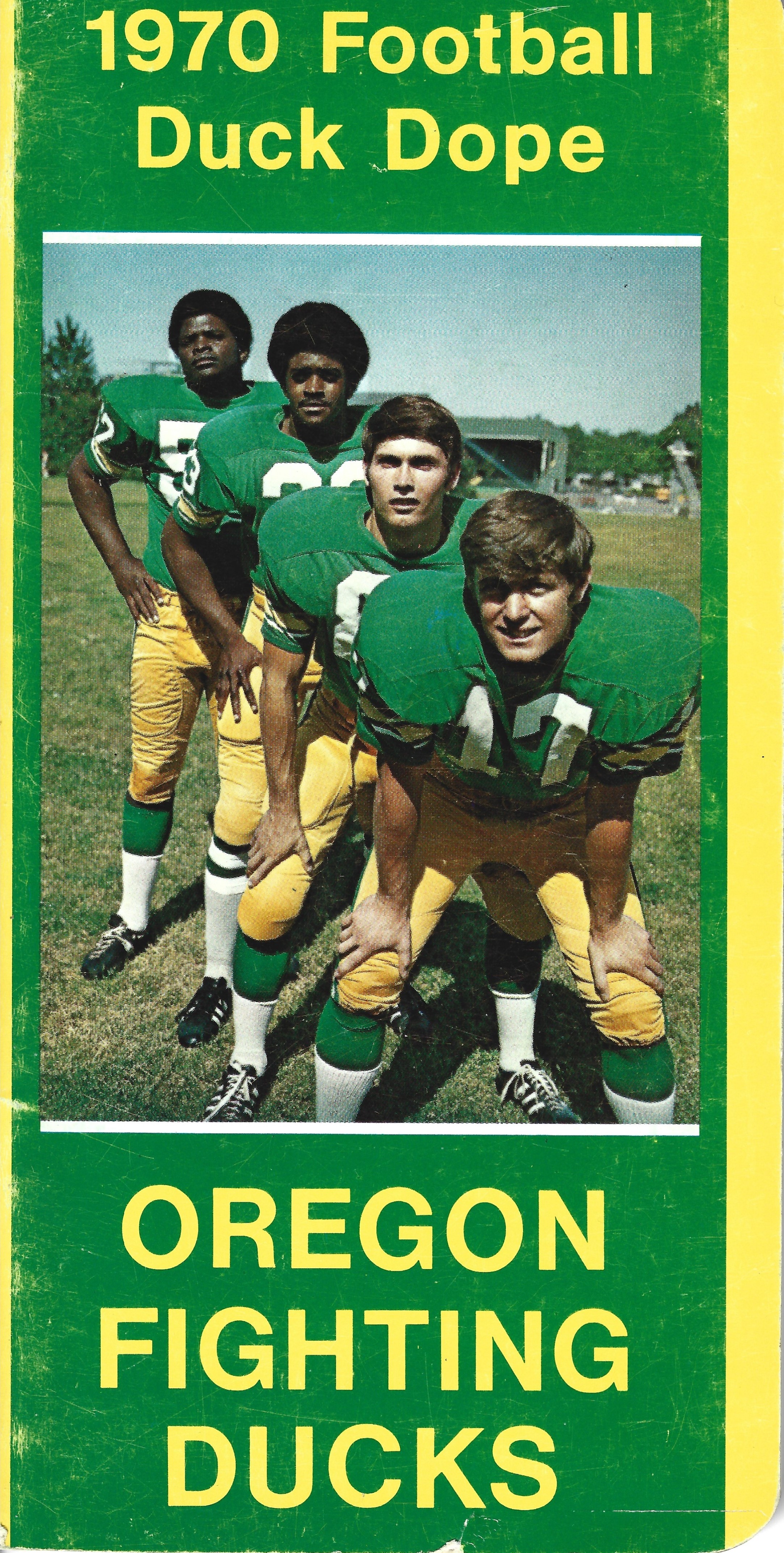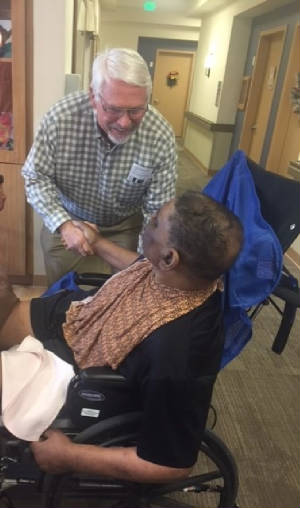 Sad news: Former Ducks and Saints wide receiver Bob Newland, one of the most loyal men I've ever met, passed away this morning in Eugene after a long illness. He was 72. He was loyal to his family first and foremost, but also to my father -- his college coach -- and his teammates, and even to me.
June 11, 2021
Avs good enough
for epitaph to be:
they let Cup get away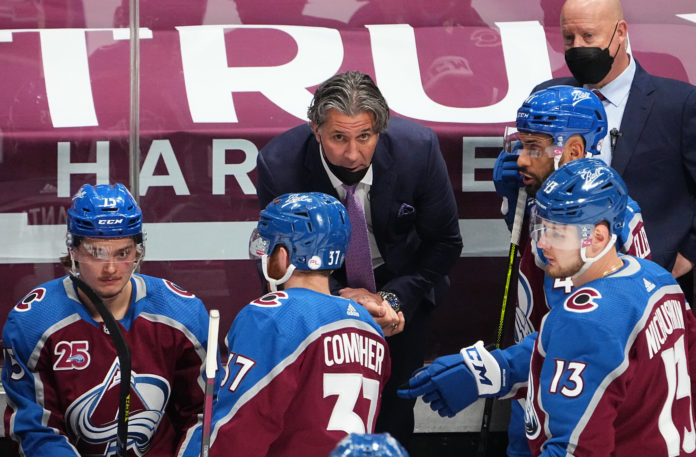 On the Mile High Sports web site
June 6, 2021
Pierre Lacroix
Celebration of Life
at Hilton Inverness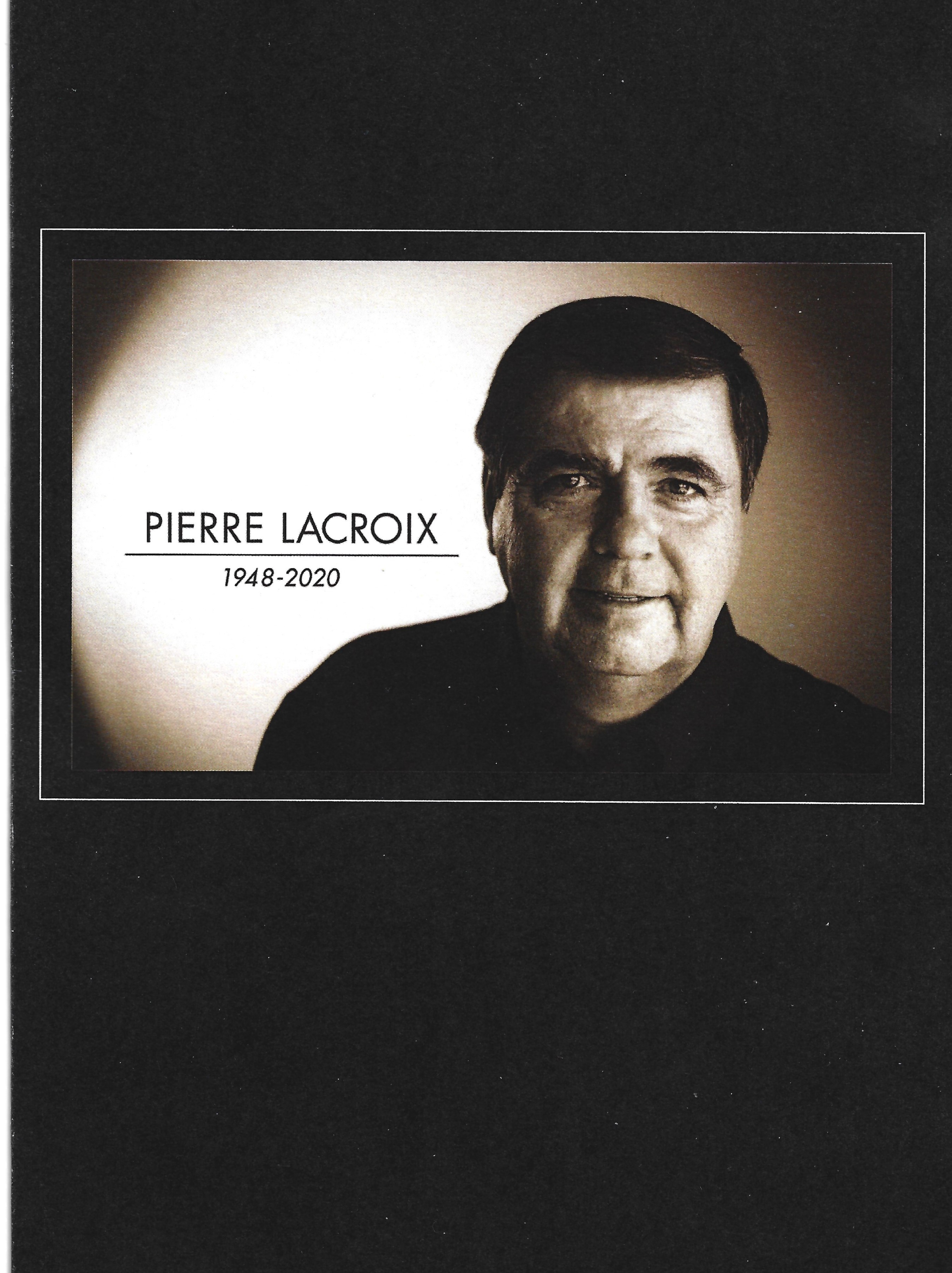 On Sunday afternoon, Colorado's hockey gliterati -- and more -- gathered at the Hilton Inverness to salute former Avalanche general manager Pierre Lacroix with a Celebration of Life.
It wasn't really a "media event."
I was honored to be among three or four non-Altitude media members present and it was fun to see so many faces from the Avalanche past and present, plus the Colorado hockey community, and to say hello to many.
June 6, 2021
Here's Joe Sakic's
explanation of Cup
handoff to Bourque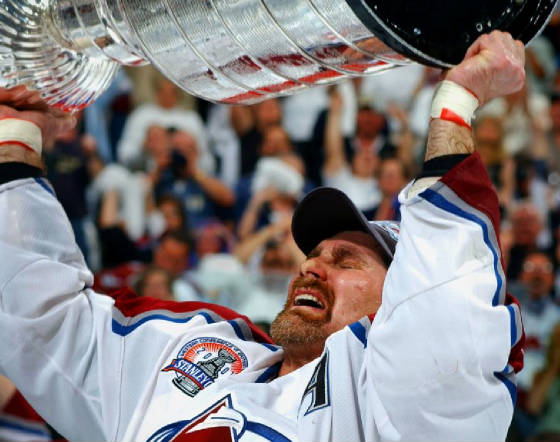 John Leyba's iconic shot of Ray Bourque raising the Stanley Cup ... finally.
As we approach Wednesday's 20th anniversary of the Avalanche's win over the Devils in Game 7 of the Stanley Cup Finals, I thought I'd reprise a portion my omnibus cover story interview with Joe Sakic from Mile High Sports Magazine's 200th issue last December.
In this, Sakic responds to my questions about his much-discussed and much-remembered handoff of the Stanley Cup to Ray Bourque:
June 1, 2021
Reaves, Bertuzzi
and Codified late-game
NHL shenanigans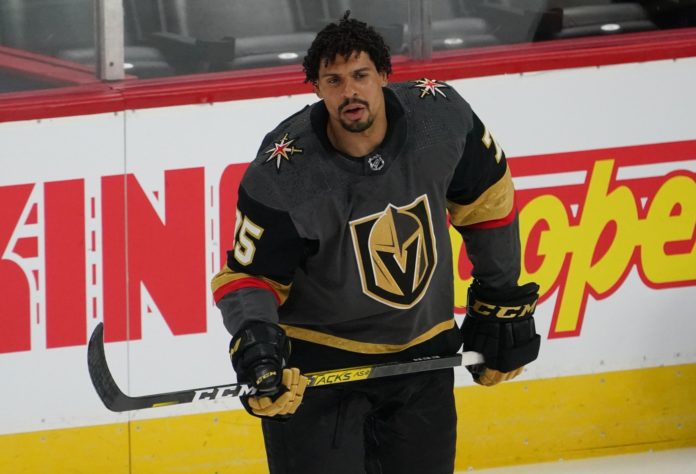 On the Mile High Sports site
May 1, 2021
My first Avs game in ...
ages. FYI, your cash
is no good here.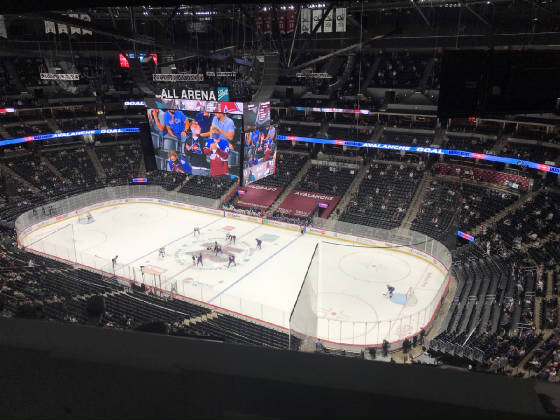 For a combination of reasons tied to COVID-19, I hadn't attended an Avalanche game in person for more than a year until I showed up at Ball Arena for the Colorado's back-to-back wins over the San Jose Sharks Friday and Saturday.
The first month of the fans' return to the building -- albeit spread out through the entire seating area and with a cap at 22 percent of capacity -- is over.
April 1, 2021
What's the outlook
for crowds at CU, CSU
in 2021 football?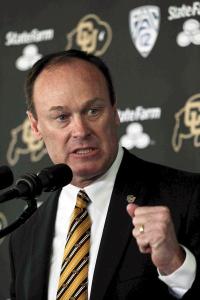 MARCH, click or scroll down
March 31 -- Where's Broussard's knee brace?
March 24 -- Sadly, it has come up again: No Notoriety
March 22 -- What has changed in 22 years? Nothing really
March 13 -- RIP, Marvelous Marvin Hagler
March 12 -- Where will the NHL fit under new ESPN/ABC deal?
March 11 -- On subtitles ... and titles that got away
March 2 -- Whizzer White and Buffs hit NY for first NIT
March 31, 2021
Where's Broussard's
brace? In the trunk,
with Linus' blanket
Perhaps Jarek Broussard had taken enough friendly teasing from his coach, Karl Dorrell.
Maybe he'd heard enough musing about if he could average 163 yards rushing in five regular-season games wearing a semi-cumbersome brace on his troublesome left knee, what could he have done without it?
FEBRUARY, click or scroll down
February 27--Should a return to Coors Field be a guilt trip?
February 25 -- Addazio on Meyer's move to NFL
February 21 -- On the shore of Lake Tahoe...
February 19 -- NHL needs a (retro-) uniform policy on franchise hIstories
February 15 -- Officiating in a pandemic (scroll down)
February 14 -- Mission accomplished: Trump guilty in court of public opinion. But is that enough?
February 8 -- On Ralph Backstrom: What a (hockey) life
February 25, 2021
CSU's Addazio on
Urban Meyer's move
to NFL, Jaguars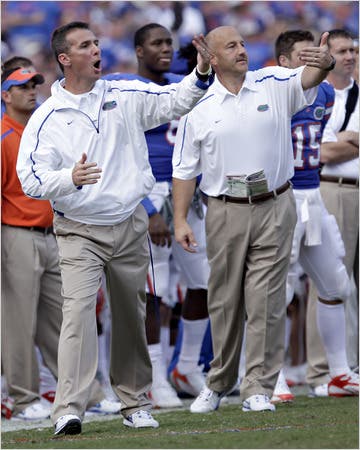 Urban Meyer and Steve Addazio on the Florida Gators' sideline. Who's that No. 15
in the background? (Gainesville Sun)
Some of it is misguided.
February 19, 2021
NHL needs to try on
a uniform policy for
franchise histories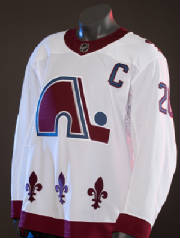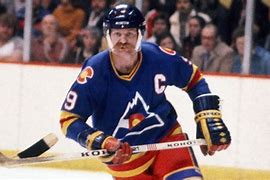 The Avalanche will wear its reverse-retro jerseys Saturday against Vegas in the outddoor game alongside Lake Tahoe, on the outdoor rink built on the Edgewood Tahoe Golf Course.
The wardrobe gambit -- part of an NHL-wide marketing tool involving all 31 teams -- salutes the franchise's days as the Quebec Nordiques, one of four World Hockey Association franchises absorbed by the NHL for the 1979-80 season.
One of their NHL opponents was ... the Colorado Rockies.
What about them?
February 14, 2021
Mission accomplished:
Trump guilty in court
of public opinion
(. . . but is that enough?)
February 8, 2021
Saluting Ralph Backstrom:
From 6 NHL championships as Hab,
to founding Colorado Eagles

Colorado Eagles
It has been a tough couple of months for the Colorado hockey community.
Avalanche godfather Pierre Lacroix died Dec. 13.
USA Hockey icon Art Berglund, a long-time Colorado Springs resident, died Dec. 19.
Then Sunday came the awful news about Ralph Backstrom's death.
January 28, 2021
Denny Dressman's Game 163:
What's first thing you remember
about Rocktober? Exactly!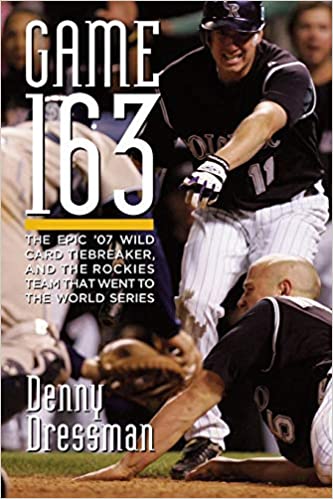 Former Rocky Mountain News editor and senior executive Denny Dressman long has been a respected voice and leader in Colorado's journalism and literary communities.
So his terrific book, Game 163, is no surprise.
January 27, 2021
Andre Burakovsky:
Secondary scoring?
It's his job, after all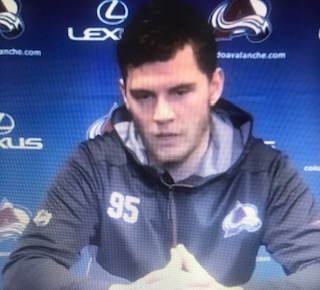 The Avalanche's official roster lists players born in nine different nations -- Canada, United States, France, Austria, Czech Republic, Russia, Finland, Sweden and Germany.
There's a catch involving left wing Andre Burakovsky.
January 21, 2021
Bobby Brink returns
to DU with World Juniors
gold medal to show
"I kind of watched the last few seconds," the University of Denver sophomore winger said on the phone Friday. "I was just so excited. I made sure to throw my stick and gloves and helmet as high as I could in the air and jumped into the pile."
January 12, 2021
What Joe Sakic said when asked
if this team has reached Cup or Bust ...
and has it really been 25 years?
Mile High Sports Magazine
Does the Avalanche have to win the Stanley Cup ... or feel shame?
January 10, 2021
Impeachment: We can't
let him -- or his enablers --
get away with it