Marian E. Frei, 1924-2011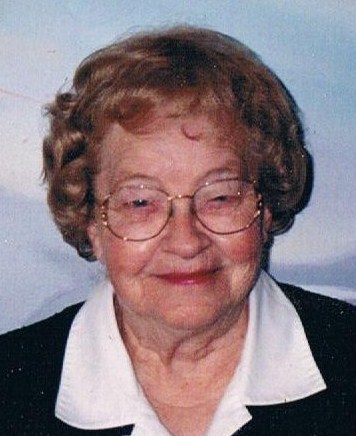 The official obituary.

Marian E. Frei, 87, passed away on March 19 in Lakewood, Colorado.
Known to multiple generations of her pre-school and elementary school students as "Teacher Marian," she also was a musician and, in later life, a librarian, in keeping with her life-long love of books.
Born Marian Benson in Stoughton, Wisconsin, on January 24, 1924, she was a graduate of Stoughton High School and the University of Wisconsin-Whitewater. She married her high school sweetheart, Gerald L. "Jerry" Frei, on Dec. 25, 1945. (Below, they are pictured as teenagers in 1943.)

Following her graduation, she began her teaching career in Madison, Wisconsin, while Jerry, a decorated pilot in World War II, finished up his education and football career at the University of Wisconsin-Madison. She continued to teach wherever her husband's career as a football coach took the family, primarily Oregon and Colorado, and eventually put down deep roots in Denver and continued to live in the area following the 2001 death of her husband, a long-time Broncos assistant coach, scout and administrator. She collected antiques and books, was proud of and studied her Norwegian heritage, and treasured her wide circle of friends.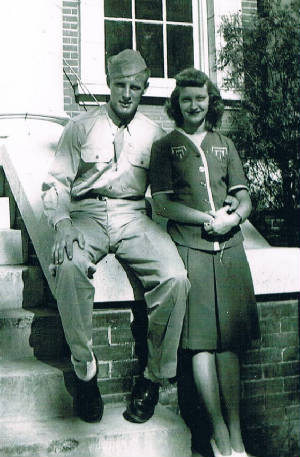 She is survived by her five children – David Frei, New York; Judy Kaplan, Beaverton, Ore.; Terry Frei, Denver; Susan Frei Earley, Tulsa; and Nancy McCormick, Wadsworth, Ill. – plus five grandchildren and one great-grandson.
March 24, 2011: As her family and friends knew, Mom was loving, caring, sharing supportive and, to an extent, a very private person. So there is only so much I feel comfortable disclosing and discussing in this forum, as personal as it is. So I'll say this much: She always was our friend.

Her father, Bertel, came to the U.S. from Norway at age 21, in 1912, settling in Stoughton, Wisconsin, which then had -- and to an extent, still has -- a decided Norwegian-American bent. He married Ella Aslakson and the couple had two children, Helen and Marian. The two sisters were extremely close.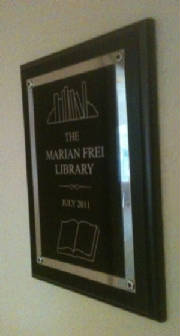 In Stoughton, my father was a year ahead of what would have been his high school class -- that wasn't unusual for young men who began school in rural Wisconsin -- and so he was a year of Mom in school after his family moved to Stoughton and they met. When Dad went to the nearby University of Wisconsin in the fall of 1941, he had just turned 17. The next year, Mom enrolled at what then was Whitewater State College -- now UW-Whitewater. Typically, there she made friendships that lasted a lifetime; she still was receiving "round-robin" letters from her college friends.

After Dad left the UW late in his sophomore year to serve as a P-38 fighter pilot in the Pacific, Mom remained at Whitewater, worked one summer in war industries in Milwaukee, and graduated with her teaching degree. When Dad returned following the end and they were married following the end of the war, Dad went back to school on the GI Bill and played two more seasons of football for the Badgers. Yes, Uncle Sam was picking up the bill for school (there were no official athletic scholarships in those days), but that didn't take care of everything, so Mom supported the young couple. She taught fourth grade in Madison.

Rather than "Mrs. Frei," she always preferred "Teacher Marian." And that was the case after the couple loaded up the car and moved to Portland, Oregon, where my father began his coaching career at Grant High School. (It's where Mr. Holland's Opus was filmed.) Dad moved to Lincoln High, then to Willamette University in Salem, then to the University of Oregon in Eugene. In 1955, after the move to Eugene, Mom basically established and ran the pre-school/kindergarten program at our church, Central Lutheran, adjacent to the campus. The church even ended up building an education wing, in part because of the program's success and popularity.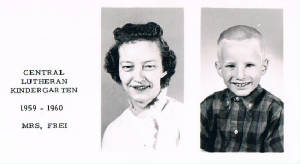 Here's what she said in a 1967 Eugene Register-Guard story: "I'm Teacher Marian to a lot of children in Eugene. Teaching has been a tremendous experience for me. There's a challenge to finding a niche for each child."

One of her challenges was teaching her own children. Her four youngest all were her students at Central Lutheran. That's Teacher Marian/Mom with me during my year. Of course, she was always my Teacher.

We all were lucky, although we didn't know how rare it was at the time: Dad stayed at Oregon for 17 years. But then the moves started, and Mom -- and my younger sisters, who were the most affected -- handled them with dignity and aplomb. It helped that Denver became the second home, with Dad returning to the Broncos for a second stint in 1981, and that stay with the franchise lasted until his death in 2001. So Mom came to think of Denver as home. She taught pre-school in Jefferson County, and it was fun to see her putting together projects for young children long after her own children were grown. She and Dad lived in both Lakewood and Englewood, but after Dad passed away, she made the move back to Lakewood, where many of her friends lived. She was in study groups, an antique club, ran the Westland Meridian library and remained active in many ways, even when it became physically difficult.

I miss her.